On the occasion of Rare Disease Day celebrated on February 28th, IUCT, knowledge division of the mother SME company InKemia IUCT group, has been invited to present the results of its work, during the "Open day about Research in Myotonic Dystrophy" that was held in Valencia (Spain), organized by the University of Valencia, in particular by the Translational Genomic Department led by Dr. Ruben Artero.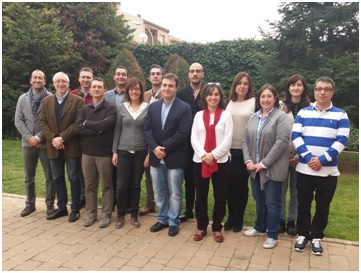 The event was a great opportunity to put together researchers, doctors, students, patients and patients' Associations in order to show the research and progress made in Myotonic Distrophy, in Spain, during the past years.
IUCT has been invited to talk about all the job and research that has been done, most of it in strict collaboration with Translational Genomic Department of University of Valencia, and to show the results obtained until the date in Myotonic Dystrophy. The formulation developed by IUCT has proved to increase the level of MBNL protein, one of the main involved in the pathogenesis mechanisms of the disease, showing a sensible reduction of the severity of symptoms, both in vitro (patients fibroblasts) and in vivo (Drosophila model).
In order to keep working on the development and commercialization of these results, IUCT licensed out everything to Myogem Health Company, spin-off of Inkemia IUCT Group, furthermore during the speech Myogem officially presented its first product, MYO-DM, a food supplement based on natural extracts whose composition has been defined from the results previously obtained by IUCT.