Industrial Biotechnology
Development of non-pathogen genetically modified organisms
Research, isolation, characterization, and obtention of new microorganisms with biotechnological interest for their application in the chemical synthesis and food industry sectors, among others. Therefore optimizing the classical synthesis routes and obtaining new products.
Obtention of novelty enzymes as industrial biocatalysts for the fine chemistry sectors and related activities.
Techniques of specialization
Cloning of eukaryotic and prokaryotic host cells
Cloning with a wide variety of vectors
Constitutive and induced expression of proteins in prokaryotes and yeasts.
Primer design
Set-up for Bio-transformation reactions by means of microorganisms or purified fragments of microorganisms
Biosynthesis of antiviral and anti-cancer APIs
Biosynthesis of monomers and K3 vitamin
Product and metabolite purification
Product or metabolite identification. Creation of fusion proteins.
Qualitative and quantitative determination of DNA, RNA and proteins
Ames test
Biosynthesis (Biocatalysis or Fermentations)
High yield biotechnological synthesis of APIs. More efficient and less contaminating processes. Higher yields and less production of impurities
Substitution of chemical process for biotechnological ones. Alternative routes not protected by intellectual properties. High selectivity. Minimization of reaction stages.
Design and optimization of biocatalysts
Design of biocatalytic processes
Scale-up studies of biotechnological processes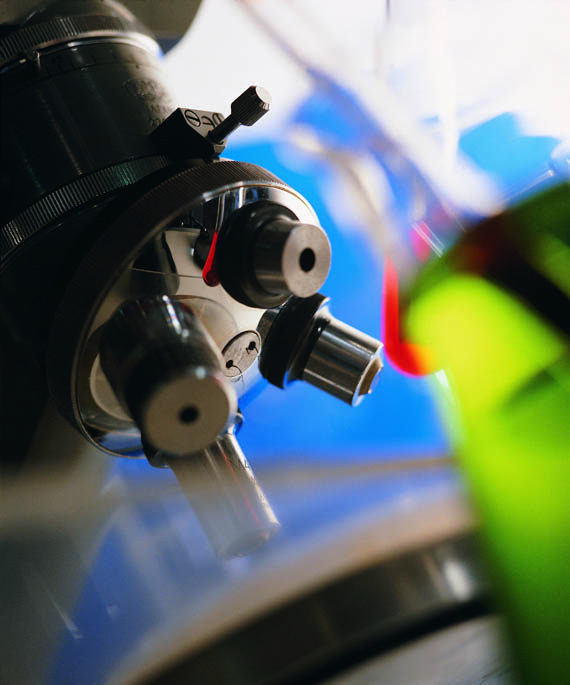 For any inquiry regarding activities not listed do not hesitate to contact us.